Exterior view of the home at night

Outdoor patio

Exterior

View of the dning area from the outside

Tile design in the entryway meets the concrete and steel staircase

The kitchen area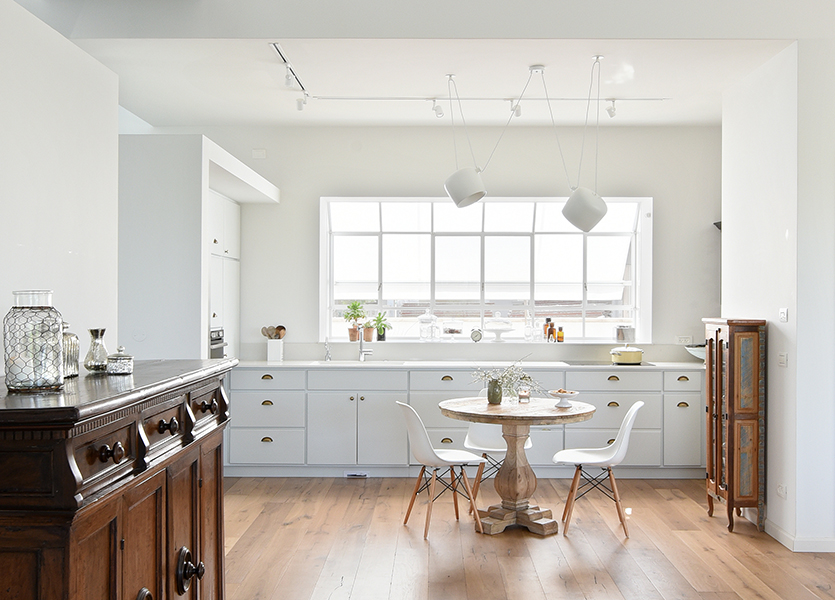 Oversized window over the sink provides natural light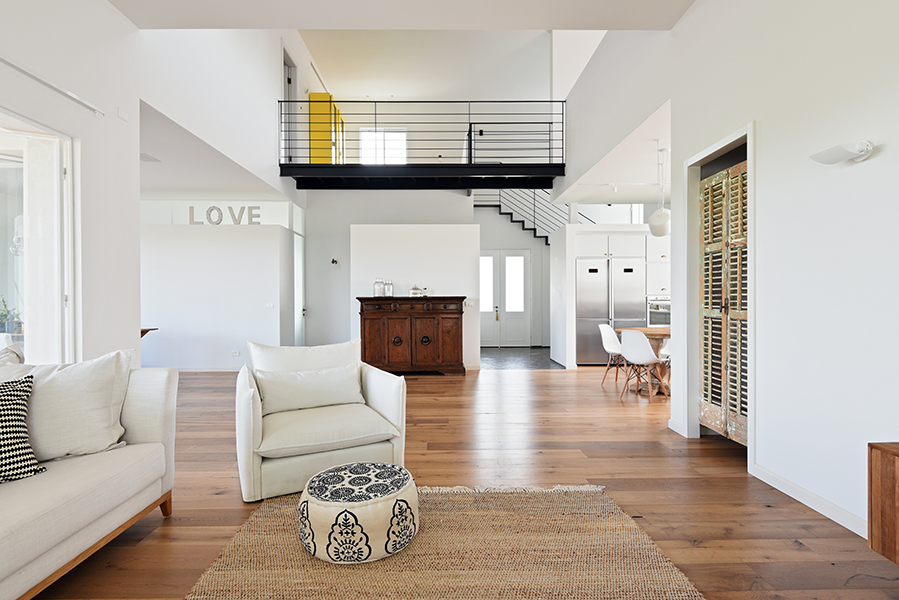 Living room with the a view into the first floor above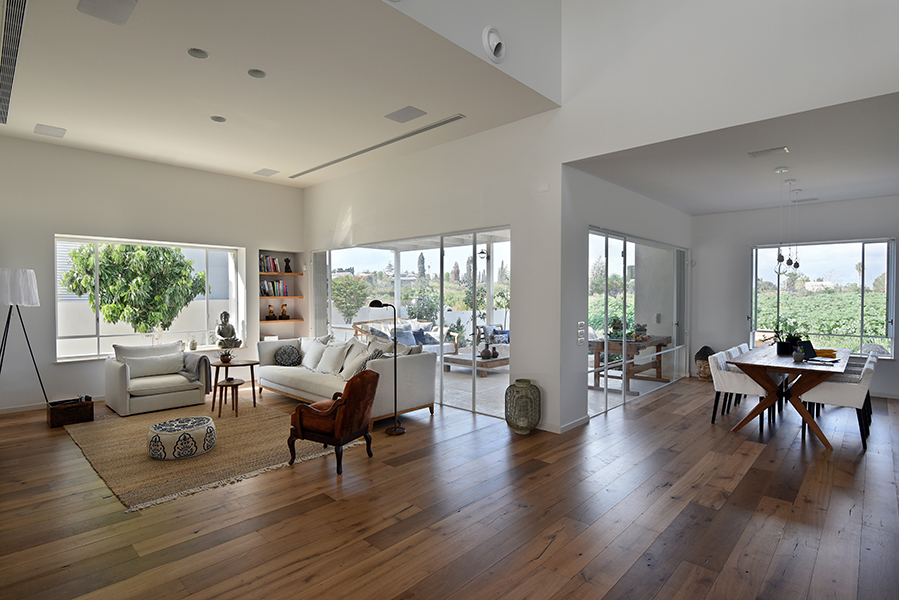 The ground floor

Dining area

Bedroom

Wooden vanity sits on top of black and white tile design in the bathroom

Dressing area

Studio

Bedroom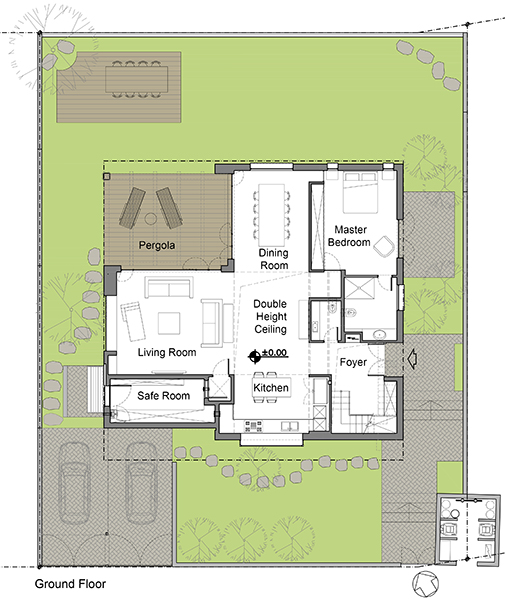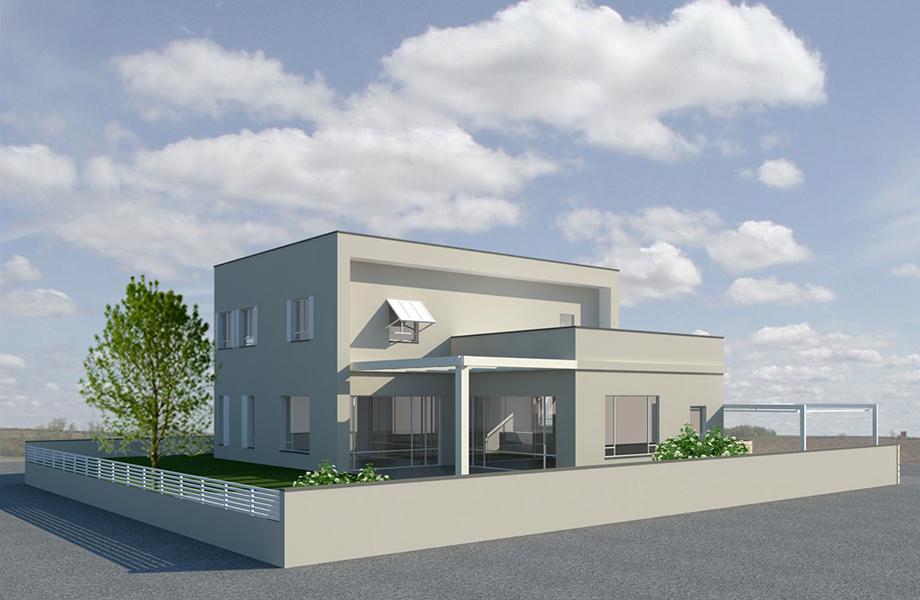 Exterior model of the home 1

Exterior model of the home 2

Close
Hadar Am Residence
2013-2015
240 sq.m.
In collaboration with Galia Sternberg Interior Design
Photography: Shai Adam
A new private house commissioned in one of the Sharon area's older villages.
We used an "L" shaped plan in order to maximize the length of the garden and to create a feeling of openness from every corner of the living area on the ground floor. This floor plan allows for views of the surrounding orange groves beyond the backyard lawn.
The main entrance opens into a double height space with a stairwell leading to the first floor revealing a view of the bridge that spans the space and beyond the living room's large windows.
The owner is a fashion designer and wanted her studio on the first floor to be open and to have free views to the rest of the house.
Hadar Am Residence